Happy Fall Y'all! It's City Bonfires Season!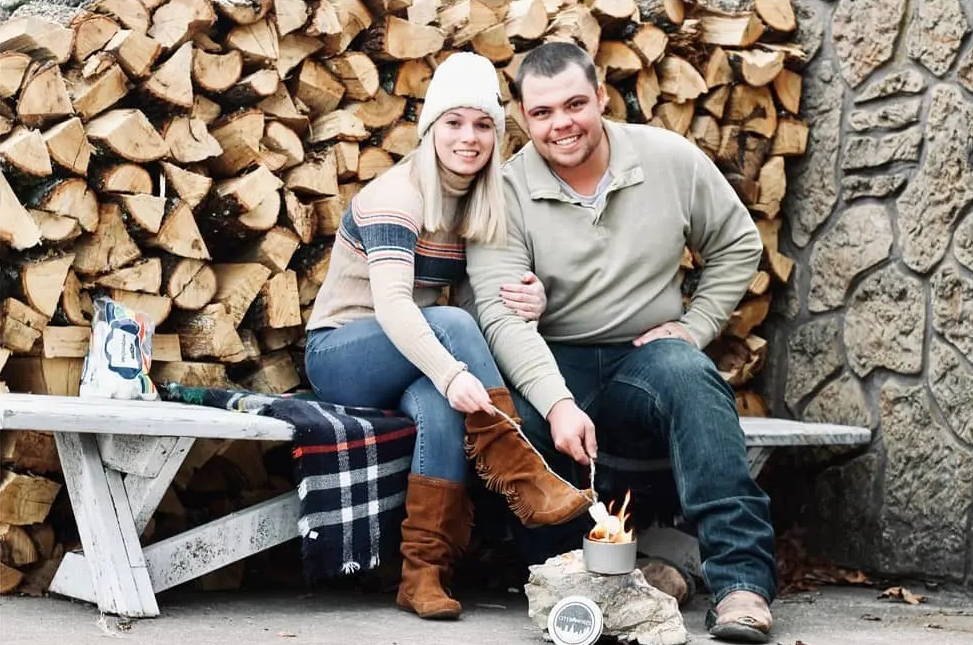 It's Fall Y'all! The air is crisp and the pumpkin spices are flowing, inviting us to bundle up in our coziest sweaters and get outside to make memories. One of the best ways to do that is around
a warm, personal fire pit, like City Bonfires
. Our portable fire pit is perfect for fall s'mores boards, gift baskets, picnics, hygge experiences, and making s'mores after football with friends.
---
Here are a few of our favorite ways to use City Bonfires in the fall.
---
One of the best things about s'mores and charcuterie boards (other than everyone loves them!) is that you can change them up for every season or event, and no one will ever get "board" of them. You can add maple leaf sandwich cookies, candy corn, fall candies, or caramels and apples to create an invitingly warm fall s'mores board. Here are a few of our favorite custom fall dessert boards from our friends.
---
Picnics have become one of the best ways to get outside and socially-distance with friends and family, especially during COVID. Whether you just want to relax or celebrate life, a picnic can be the perfect way to do it. If you want to really up your picnic party game, include a few City Bonfires for romantic or accent lighting and a s'mores board for dessert. If you don't have the time or the desire to put your own picnic together, order up a fall picnic package and have it set up for you. Picnic package services, like the ones here, have exploded during COVID.
---
Fall Hygge Experiential Package
"In essence, hygge means creating a warm atmosphere and enjoying the good things in life with good people." - www.visitdenmark.com
Creating warmth and bringing friends together is something City Bonfires does best. It's basically a portable hygge campfire in a can! Invite your favorite people over and create your own hygge with your fall favorites or get the Essential Hygge Package from Voda Retreats. It's already packed full of hygge essentials, like a candle, tumbler for whiskey or tea, and a City Bonfires and S'mores Kit.
---
NEW Fall Limited Edition City Bonfires!